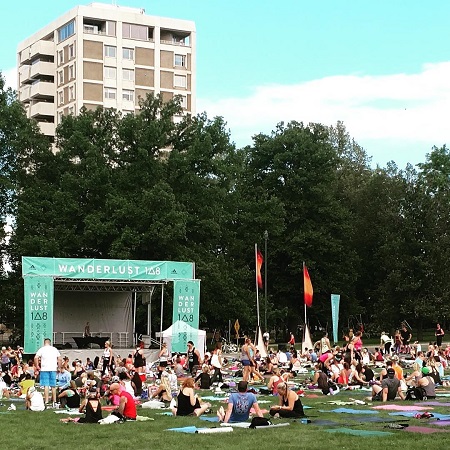 Saturday, July 15th, Wanderlust 108 came back to Denver and was welcomed with an even bigger mindful following. Wanderlust is said to be one of the world's only mindful triathlons and it may not be anymore, but it's definitely one of the first. Readers, I've had the pleasure of attending four wonderful Wanderlust events! The 108 triathlon begins with a 5k, then yoga followed by a powerful meditation session.
The mindful triathlon was hosted at Cheesman park this year, which was an excellent location. Alli Forsythe was our event host. She lead the 5k stretch, gave us our pre-race pep talk and kept the energy high from the main stage all day.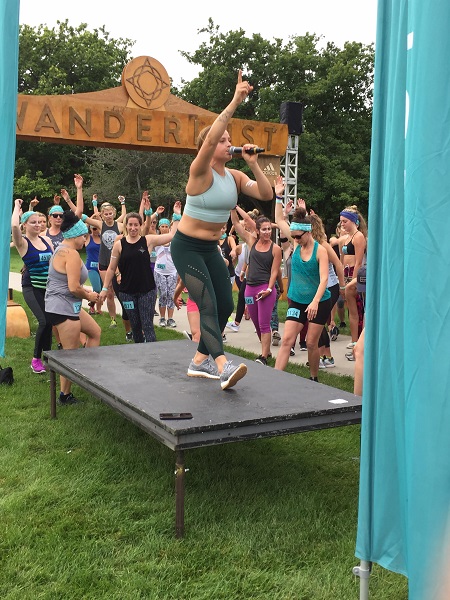 I believe you can do yoga with any certified instructor but what sets one instructor apart from another is the message they share with the world. Chelsey Korus is an absolutely amazing spiritual leader. She travels the world reminding her followers that they truly matter. That we are all connected and have a purpose.
If we are mindful in our purpose, "We can lay down the things we were never meant to carry," Chelsey says.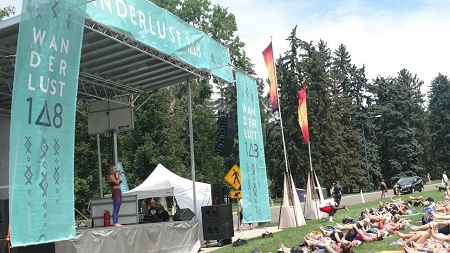 The final leg of our triathlon was lead by Noah Levine. He teaches what it means to be mindful. Mindfulness is a tool used for present-time awareness, Noah explains. It's about what's happening right now and how it feels. Being mindful, he says, is radical as we are naturally always thinking about the past or future–not what is. This is actually a survival instinct in which we gauge future experiences based on what we already know. Mindfulness is a direct awareness, a wisdom, resulting in a wiser response to experiences with pleasure and pain. With pleasure, we realize it's impermanent and learn not to cling, to let go. And, pain? Everyone agrees suffering is impossible to avoid. It's a part of the human condition. Therefore, we learn to develop a wiser relationship with our discomfort. We learn tolerance and move towards compassion and empathy, even when dealing with our own pain.