When I was asked to test drive an Urban Armor Gear phone case…you can bet my answer was YES! Prior to protecting my phone with my new UAG case, I had some generic rubber case that I had bought at the phone store for something around $15 dollars; so you can imagine my anticipation to have something more durable for my phone.
When looking at the phone cases available for my phone on the UAG website, I had a few different options. The cases for the IPhone 5S were described as;
Having an impact resistant soft core
Being feather-light weight
Consisting of oversized tactile buttons
An easy access touchscreen and ports
Having a scratch resistant skid pads and screen surround
And to be military drop-test standard (MIL STD 810G 516.6).
From the beginning I was impressed with this UAG phone cases. I ordered the Ice case for the IPhone 5/5S for the price of $34.95.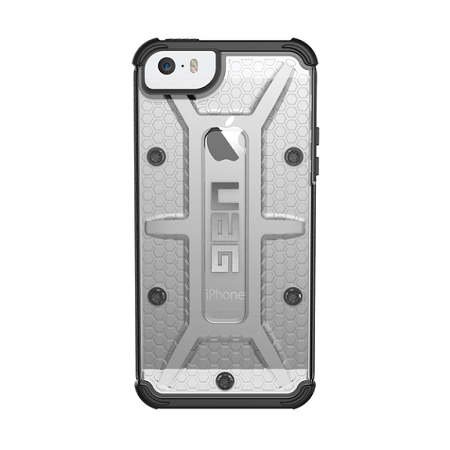 This case was easy to snap on to my phone without feeling like I was hitting every button along the way. There are five little rubber circles on the bottom of the case giving it an anti-slip confidence, along with full rubber sides…I will admit my old case had more rubber and did have more grip. If this UAG case had more rubber along the back it would be easier to grip while driving and using GPS. On the bright side with less rubber, the UAG case is easier to slide in and out of my back pocket.
This case is so light-weight, it actually feels like it is just the phone without a case. I love how all of the buttons are in line with the case, every button works with the lightest touch. With my phone being the IPhone 5S, I was able to choose from some awesome colors and shades including;
Black
Ice
Ash
Magma
Cobalt
I chose Ice because I like classic shades, nothing to bright, but the back of my case is reflective; so if I was walking at night people would be able to see me. If you have a hard time finding your phone in your purse, I would suggest ordering your phone case in a brighter color like Magma or Cobalt. With some of the newer phones and their cases made by UAG there are cases available in bright colors like; Rust and Citron. Ladies, with colors like these, you will always be able to find your phone in your purse.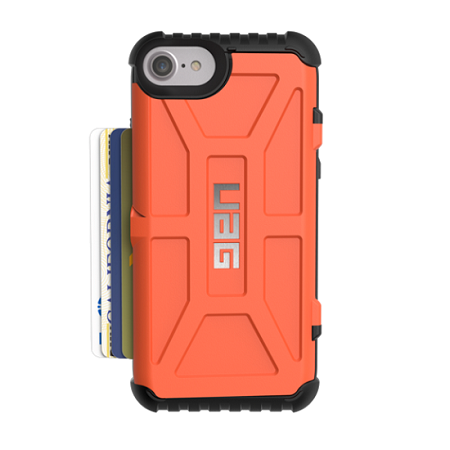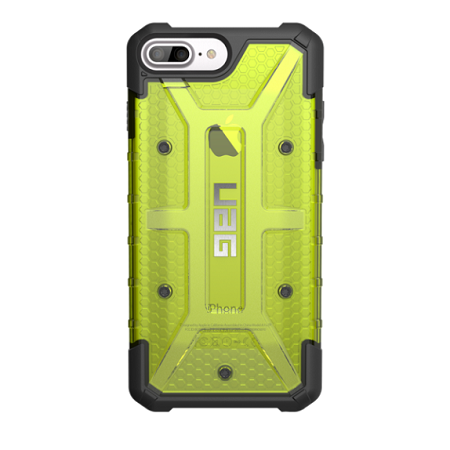 UAG cases come in a variety for different devices, these devices include;
IPhone's
MacBook's
IPad's
Samsung Galaxy
Samsung Note
Microsoft Surface Pro
Surface Book
Surface Pro Glass
LG
HTC
Motorola
The price points for UAG products range from $34.95 for a phone case to $79.95 for an IPad Pro case. UAG also offers a variety of screen shields for multiple devices. One characteristic I really like about some of these phone cases is that some of them have a discrete pocket like folder to put a few credit cards in on either the front or back side of the wallet-style case.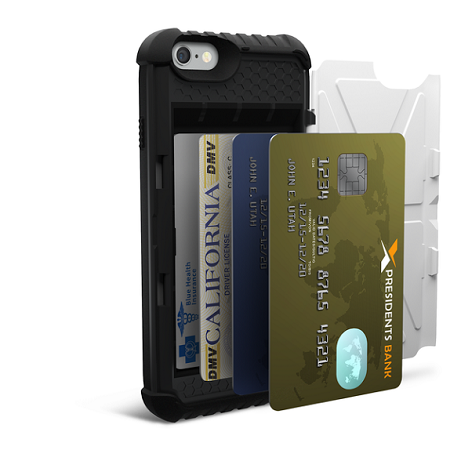 For the new IPhone's; UAG is showing off a new FrogSkin Technology grip case, which is known to be water resistant.
UAG cases have a patented design that shows a hard outer shell and a soft impact resistant core. The two subjects that I did find difficulty and resistance in with this phone case was; a lack of rubber on the back of the case for grip and this case is not easy to take off the phone.
Now, no one in their right mind would actually test out this military drop-test standard of dropping their phone from a height of 48 inches, 26 times…but I do have to say I'm pleased with the durability of my new phone case.
From ordering my case to the delivery of my case, the UAG website was very easy to navigate on and proceed with checkout for my order. The delivery and packaging of my new case was appealing and showed a true representation of the UAG company.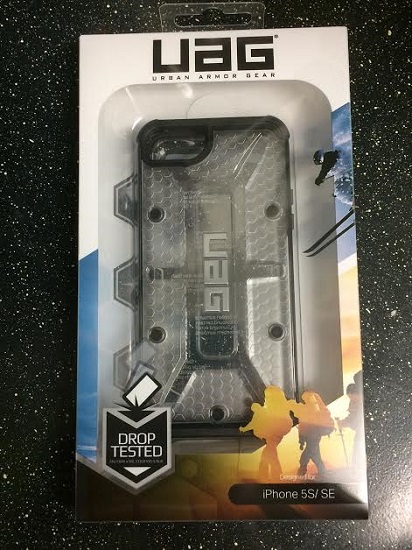 I'm very impressed with my new sleek phone case and I would recommend the UAG phone cases to someone looking for outdoor adventure in life and in need of a device case that will provide protection and durability for their technology. To purchase your own UAG case visit: https://urbanarmorgear.com.
I would like to thank UAG and Steven Hayes for giving me the opportunity to try out one of their awesome phone cases.
Disclosure: This post is a product sponsored post. Regardless, our team at First Class Fashionista only recommends products or services we use, will use or have used personally and believe will be good for our readers. We are disclosing this in accordance with the Federal Trade Commissions 16 CFR, Part 255 Guides Concerning the Use of Endorsements and Testimonials in Advertising. In cases where we can not support a product, that product will not be featured at FCF.