December 4th, 2015 was the first annual Rescue Runway fashion showcase and silent auction. This event was held at the beautiful Pinehurst Country Club in Denver. This event was for an even greater cause. Student designers from The Art Institute of Colorado produced the fashions for this show, while their furry models were looking for forever homes from the Denver Animal Shelter. Something very wonderful about this event was that all proceeds benefited the animals at the Denver Animal Shelter.
Walking into this amazingly large venue, I was welcomed by multiple people standing at each doorway. In one room, they had set up an enticing display of fruits and cheeses, while in another room there were multiple cakes for dessert.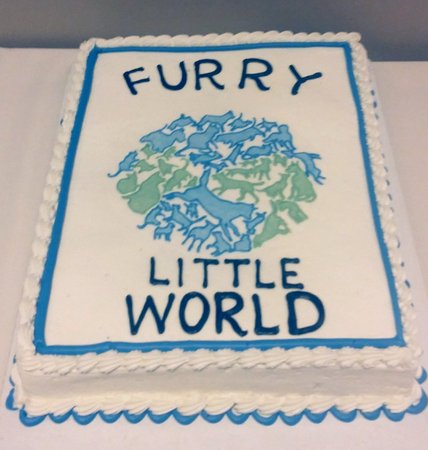 I must say there were plenty of things to do prior to the show to keep one entertained. There was a whole room dedicated to silent auction items, perfect for the holiday season. As I walked through the silent auction room, there were many items I wanted to contest for, some included a dog bed basket, two lift tickets to Arapahoe Basin, a Cat Handbag by Barking Bitches, Comedy Works tickets, etc. There were so many fabulous items for auction, most pertaining to pets and things to do in Colorado.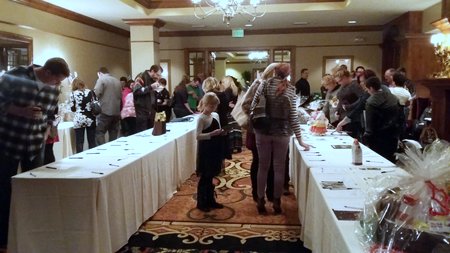 Volunteers from the Denver Animal Shelter had set up a few tables to help spread the word and to get people involved in adopting, volunteering, and donating. A few young men were helping people donate to the shelter by purchasing tennis balls for a particular dog in the shelter. I purchased my own and donated it to Mason.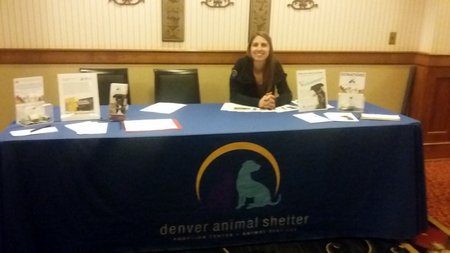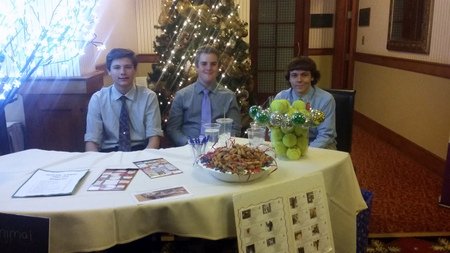 Prior to the show, I was able to talk to a few designers and the event coordinators of the show. I first ran into Adriana Farnen, she was the designer for the Pinocchio outfit. She was fueled with excitement waiting for the show to start.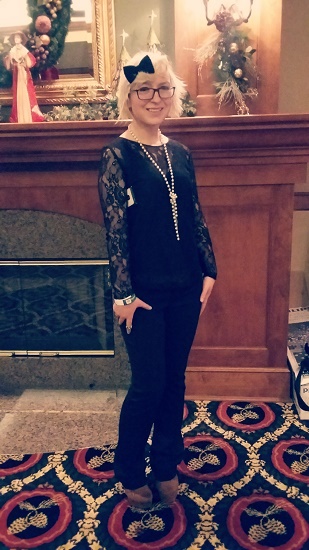 Backstage I was able to take a look at the designs before they would be displayed. Each design was so unique in and of itself. I knew this would be an awesome and exciting show.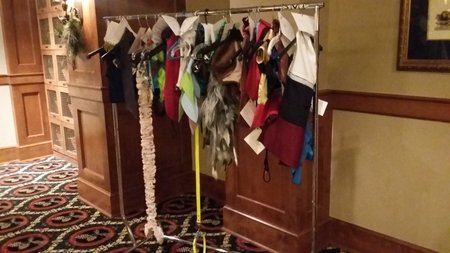 Another remarkable designer I was able to speak with was Anthony Heimann. He was the designer for the Tinker Bell and Donkey outfits for the Pleasure Island Boys. For a student designer, Anthony is very successful already. He has his own brand called Nicholas Anthony and he even has a clothing website! You can find out more about Anthony and his designs at www.Nicholasanthonyclothing.com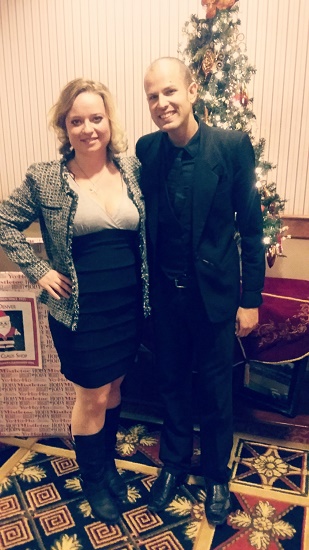 As the time began arriving closer and closer to the start of the show, I was able to talk to the fabulous student designer and event coordinator, Chantal Goethals. Her designs in the show was the Tiger Lilly 2, which was part of the Lost Boy dogs. I asked what the most difficult part of coordinating a show like this was and her response was epic, she said, "Herding Cats." This was very funny to me since it was a dog fashion show. Her explanation was that it was difficult organizing a large group of people.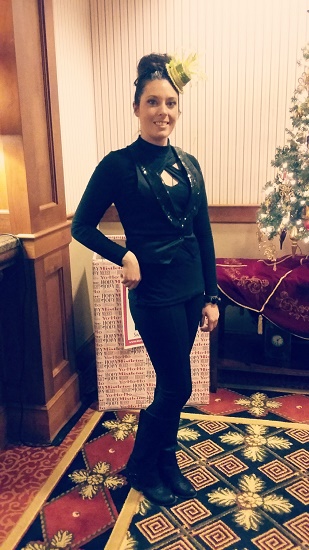 And the show began!
To introduce the show was the lovely Chantal Goethals. She expressed how excited she was to be a part of such an amazing and giving event. Next was the owner and founder of Furry Little World, RaeAnn Wilson. It was so great to see her ideas turn into reality with her first annual fashion showcase. Another very important person to come on the stage was the director of the Denver Animal Shelter, Alice Nightengale. She expressed how important it is to find homes for the animals.
Starting the show was Cinderella and Prince Charming, a very young Shar Pei who was in need of a forever home. This show was dedicated to fairy tales, some very noticeable fairy tale inspirations of the night were from Cinderella, Pinocchio, Queen of Hearts and Red Riding Hood. All the dogs displayed in this show were available for adoption for only $50.00! According to a source, there were two dogs on hold by the end of the night and three had been adopted.
The first annual Rescue Runway was a success. Each and every person dedicated to this show was able to express their love for animals. It was a very unique show in my opinion, something Denver has never done in the fashion community. FCF would like to give a huge shout out to all the student designers from The Art Institute of Colorado, Furry Little World, and the Denver Animal Shelter! Congratulations on this very successful event and I can't wait to see what happens next year.