It sounded like a lot of fun so, you know me, I was in. On July 30th, I drove an hour to be a part of the first-ever "Show Us How You Southlands" VIP blogger event and $100 shopping spree challenge at Southlands Mall. Hey, well, what fashionista do you know passes up the chance to score a new outfit and show it off, too?! When I arrived, I was greeted by hosts Joyce and Megan. They were both very friendly and welcoming–AND, they had gift bags for us.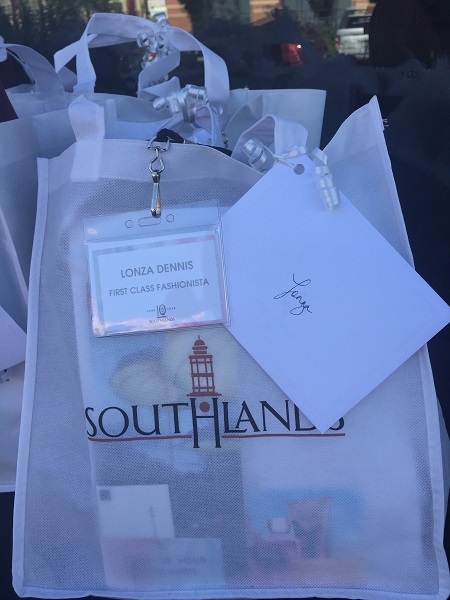 The event started at 10am. We filled up on complimentary coffee and baked goods at Legends Coffee, which is owned by Jacob & Tabitha Wickline. After breakfast, Joyce and Megan told us about Southlands. The mall will be celebrating its 10th anniversary on October 8th. I like that it has a really good mix of national retailers and locally owned boutiques and shops. What's more? I'm really impressed with Southlands' role in their community. It's a place where people not only go to shop and eat, they get to hang out with their neighbors at fun events. Families can enjoy free movies, concerts, festivals and more.
Now on to the challenge. All of the participating bloggers were given a $100 Southlands gift card and exactly two hours to shop. Wish me luck! The blogger who can "Show Us How You Southlands" the best will receive an additional $250 Southlands gift card and the opportunity to take over the mall's social media channels for a weekend…This day ended with a beautiful rooftop patio luncheon catered by restaurants like Bad Daddy's, Buffalo Wild Wings, McAlister's, McCabes, Noodles & Company and Which Wich–Then, we had one week to submit our blog posts!
My 'Show Us How You Southlands' Look
As I am writing this, I'm sitting in the airport on the way to New York City to see my daughter. She's currently on break from college and only works a half a day, so it will be an exciting time to catch up and do "girly" things like more shopping. So, with my $100 gift card, I put together an outfit for my NYC trip. I definitely wanted to try to rock the "Show Us How You Southlands" challenge, but traveling in something comfortable was equally important to me. I also wanted to get an outfit I would enjoy wearing again and again, and that's what I got.
Before going to the airport, I met my husband at the Marriott for lunch and a photo opp to show you my look from New York & Company at Southlands. The pretty green heels and all of the accessories are included; except the clutch. The clutch is from Charming Charlie. I spent a total of $76 bucks and some change at New York & Company and $22 at Charming Charlie. Can you believe it? New York & Company was having an amazing, store-wide sale of 50% off everything!!!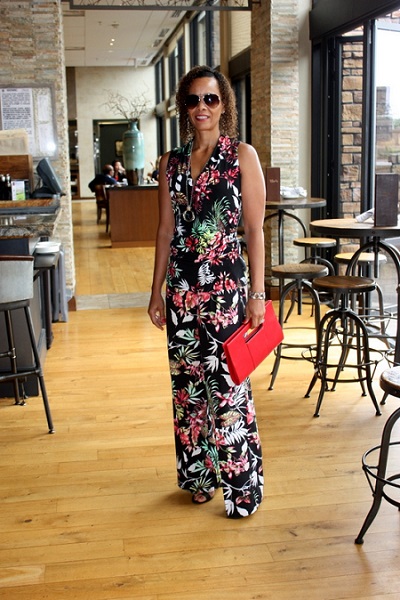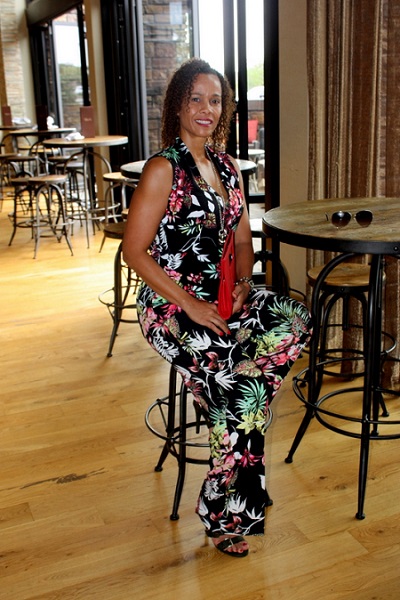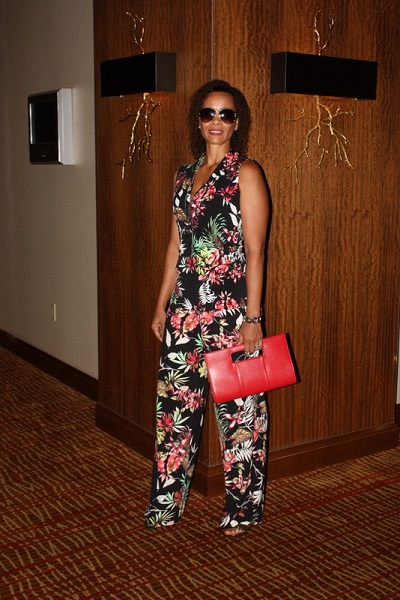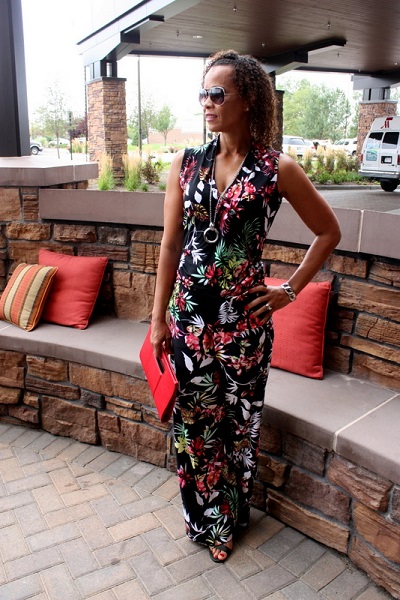 Then it was time to say goodbye…After a few more pics, of course. Shout out to everyone who helped organize and execute this blogger event and challenge. Joyce and Megan, thanks bunches. It was a huge success! I'm out.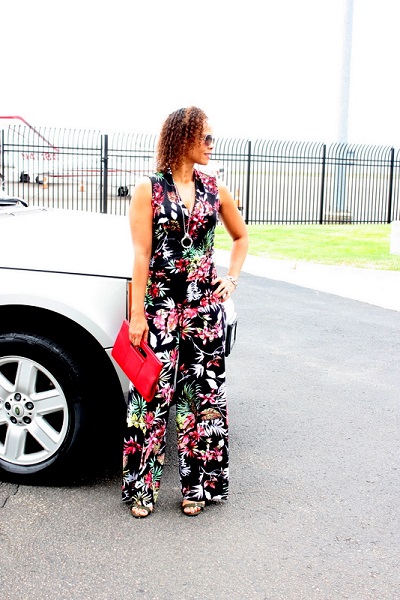 Sometime later, my pup and I made it to NYC and I've been getting a lot of compliments on my look! Traveling in style is How I Southlands.