Category Archives:
General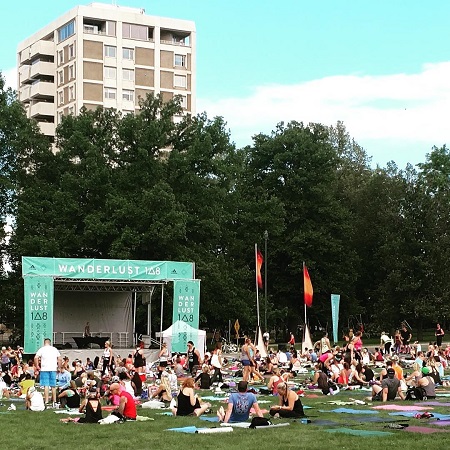 Saturday, July 15th, Wanderlust 108 came back to Denver and was welcomed with an even bigger mindful following. Wanderlust is said to be one of the world's only mindful triathlons and it may not be anymore, but it's definitely one of the first. Readers, I've had the pleasure of attending four wonderful Wanderlust events! The 108 triathlon begins with a 5k, then yoga followed by a powerful meditation session.
The mindful triathlon was hosted at Cheesman park this year, which was an excellent location. Alli Forsythe was our event host. She lead the 5k stretch, gave us our pre-race pep talk and kept the energy high from the main stage all day.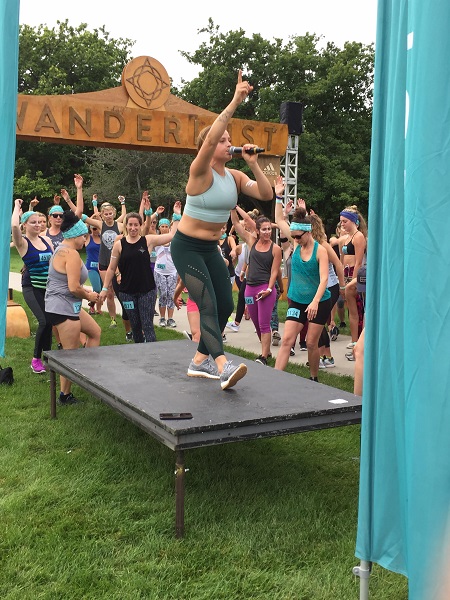 I believe you can do yoga with any certified instructor but what sets one instructor apart from another is the message they share with the world. Chelsey Korus is an absolutely amazing spiritual leader. She travels the world reminding her followers that they truly matter. That we are all connected and have a purpose.
If we are mindful in our purpose, "We can lay down the things we were never meant to carry," Chelsey says.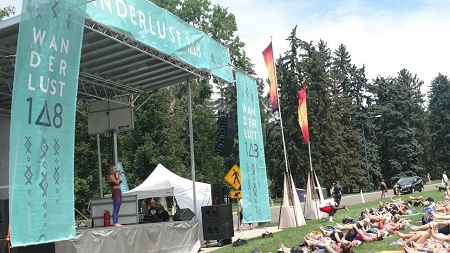 The final leg of our triathlon was lead by Noah Levine. He teaches what it means to be mindful. Mindfulness is a tool used for present-time awareness, Noah explains. It's about what's happening right now and how it feels. Being mindful, he says, is radical as we are naturally always thinking about the past or future–not what is. This is actually a survival instinct in which we gauge future experiences based on what we already know. Mindfulness is a direct awareness, a wisdom, resulting in a wiser response to experiences with pleasure and pain. With pleasure, we realize it's impermanent and learn not to cling, to let go. And, pain? Everyone agrees suffering is impossible to avoid. It's a part of the human condition. Therefore, we learn to develop a wiser relationship with our discomfort. We learn tolerance and move towards compassion and empathy, even when dealing with our own pain.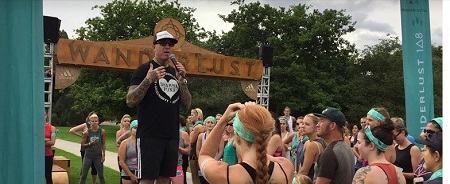 Are you interested in fashion? Are you ready to adopt a pet? If you have answered "YES" to either of these questions, this is an event you will not want to miss!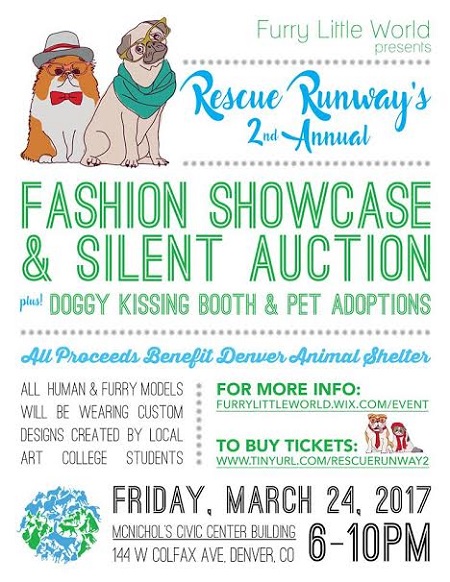 Friday, March 24th, 2017 will be an exciting night for all fashion enthusiasts and adoptable pets. All proceeds from this event will benefit the Denver Animal Shelter.
The 1st Rescue Runway was a huge hit in 2015, the fashion show and silent auction raised $4,000 for the Denver Animal Shelter and every single animal was adopted that night (7 dogs and 1 ferret). This was not only an exciting night for the animals, but the students from the Art Institute of Colorado, who were able to show off their fashion designs. You can check out my review of the 1st Rescue Runway here.
This upcoming Rescue Runway is anticipated to be even more exciting and entertaining than the last! I do suggest purchasing your tickets  here while they last because, when you involve cute puppies and dogs in any function, the seats are projected to fill up fast! The 2nd Annual Rescue Runway will be located at the McNichol's Civic Center Building at 144 W. Colfax Ave. Denver, CO 80202 on the night of March 24th!
The event will take place from 6:00-10:00 pm and, within this time, you should expect:
Mingling and networking with fellow fashion fanatics
Attending the silent auction, showcasing gifts and packages such as lift tickets, hot air balloon rides, gift baskets, etc. If you're a fan of the show Finding Bigfoot, this will be an event you don't want to miss (just sayin).
A runway filled with the cutest and sweetest adoptable animals dressed in fashion designs created by students and alumni from the Art Institute of Colorado.
Something new about this year's Rescue Runway is there will be a doggy kissing booth!!!!!! Imagine getting to snap your photo with some very loving pooches from the Denver Animal Shelter!
To find out more about this event click here
This is going to be an exciting night and I'm so thrilled to be a part of it! We at FCF hope you, your friends and family will join us for this great cause! Also if you know anyone looking for a new family pet, this would be an awesome way to get them acquainted! As always, thank you so much for reading!

When I was asked to test drive an Urban Armor Gear phone case…you can bet my answer was YES! Prior to protecting my phone with my new UAG case, I had some generic rubber case that I had bought at the phone store for something around $15 dollars; so you can imagine my anticipation to have something more durable for my phone.
When looking at the phone cases available for my phone on the UAG website, I had a few different options. The cases for the IPhone 5S were described as;
Having an impact resistant soft core
Being feather-light weight
Consisting of oversized tactile buttons
An easy access touchscreen and ports
Having a scratch resistant skid pads and screen surround
And to be military drop-test standard (MIL STD 810G 516.6).
From the beginning I was impressed with this UAG phone cases. I ordered the Ice case for the IPhone 5/5S for the price of $34.95.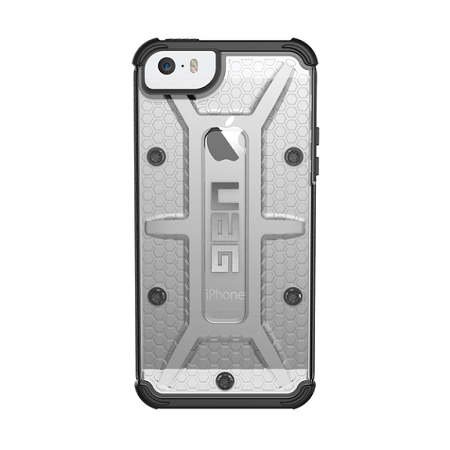 This case was easy to snap on to my phone without feeling like I was hitting every button along the way. There are five little rubber circles on the bottom of the case giving it an anti-slip confidence, along with full rubber sides…I will admit my old case had more rubber and did have more grip. If this UAG case had more rubber along the back it would be easier to grip while driving and using GPS. On the bright side with less rubber, the UAG case is easier to slide in and out of my back pocket.
This case is so light-weight, it actually feels like it is just the phone without a case. I love how all of the buttons are in line with the case, every button works with the lightest touch. With my phone being the IPhone 5S, I was able to choose from some awesome colors and shades including;
Black
Ice
Ash
Magma
Cobalt
I chose Ice because I like classic shades, nothing to bright, but the back of my case is reflective; so if I was walking at night people would be able to see me. If you have a hard time finding your phone in your purse, I would suggest ordering your phone case in a brighter color like Magma or Cobalt. With some of the newer phones and their cases made by UAG there are cases available in bright colors like; Rust and Citron. Ladies, with colors like these, you will always be able to find your phone in your purse.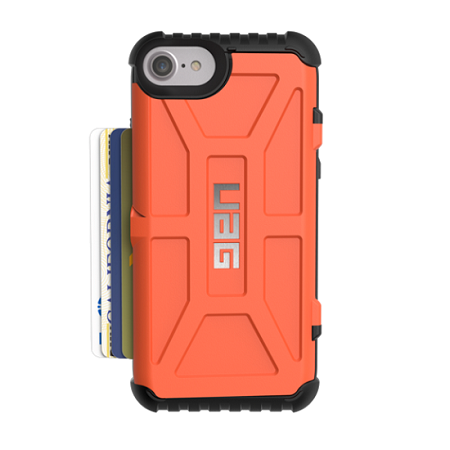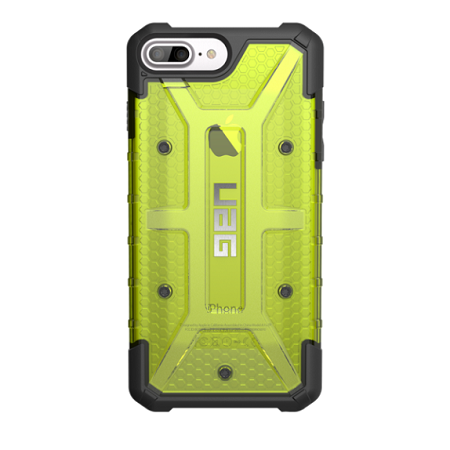 UAG cases come in a variety for different devices, these devices include;
IPhone's
MacBook's
IPad's
Samsung Galaxy
Samsung Note
Microsoft Surface Pro
Surface Book
Surface Pro Glass
LG
HTC
Motorola
The price points for UAG products range from $34.95 for a phone case to $79.95 for an IPad Pro case. UAG also offers a variety of screen shields for multiple devices. One characteristic I really like about some of these phone cases is that some of them have a discrete pocket like folder to put a few credit cards in on either the front or back side of the wallet-style case.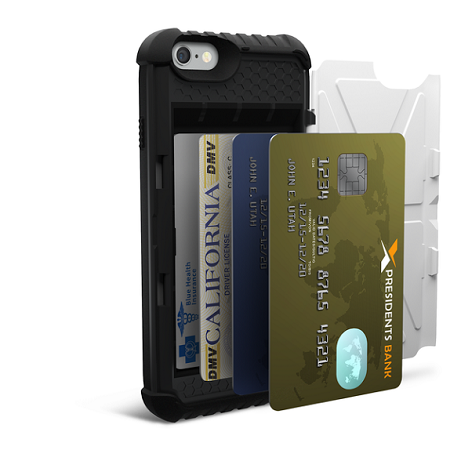 For the new IPhone's; UAG is showing off a new FrogSkin Technology grip case, which is known to be water resistant.
UAG cases have a patented design that shows a hard outer shell and a soft impact resistant core. The two subjects that I did find difficulty and resistance in with this phone case was; a lack of rubber on the back of the case for grip and this case is not easy to take off the phone.
Now, no one in their right mind would actually test out this military drop-test standard of dropping their phone from a height of 48 inches, 26 times…but I do have to say I'm pleased with the durability of my new phone case.
From ordering my case to the delivery of my case, the UAG website was very easy to navigate on and proceed with checkout for my order. The delivery and packaging of my new case was appealing and showed a true representation of the UAG company.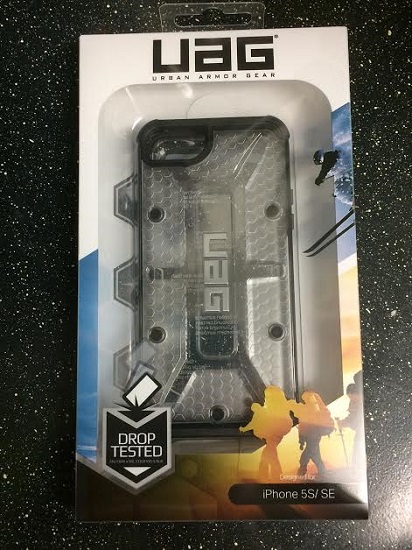 I'm very impressed with my new sleek phone case and I would recommend the UAG phone cases to someone looking for outdoor adventure in life and in need of a device case that will provide protection and durability for their technology. To purchase your own UAG case visit: https://urbanarmorgear.com.
I would like to thank UAG and Steven Hayes for giving me the opportunity to try out one of their awesome phone cases.
Disclosure: This post is a product sponsored post. Regardless, our team at First Class Fashionista only recommends products or services we use, will use or have used personally and believe will be good for our readers. We are disclosing this in accordance with the Federal Trade Commissions 16 CFR, Part 255 Guides Concerning the Use of Endorsements and Testimonials in Advertising. In cases where we can not support a product, that product will not be featured at FCF.

So what's next? Answer: Health and fitness related posts with a little fashion in the mix.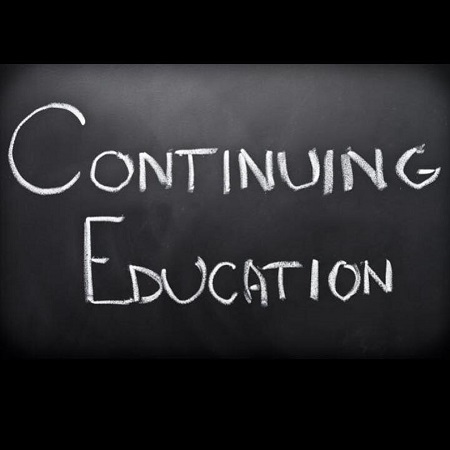 Hello First Class Fashionista readers! I wanted to let you in on some big news. I'm back in school taking a prep course at a state university–Hey, I like big books and I can not lie, lol. Okay, I read that on a button I saw at the college. Anyway, seriously, it has been a very long time since I sat at a desk in a classroom but my Professors did say I'd be back one day. Learning is lifelong, right? There's no end to it. So, that's what I'll be up to for the next 3 months. I am excited to be studying for the ACE exam. For those of you who have been following my more recent updates, you know fitness is my other favorite F word rivaling that of fashion. Well, wish me luck and please check back for post updates from time to time.
We, the FCF team, have really enjoyed bringing you stories you loved over the years. If you have an idea for a story, want to invite us to your event or you'd like to collaborate on something, just email me and I'm probably in. At First Class Fashionista, we love to know it first, try it first and share it with you, our valued readers, first. It is our passion. It's what kept this blog going for so long…
"Never say goodbye because goodbye means going away and going away means forgetting." – J.M. Barrie, Peter Pan
As always, thanks bunches for reading! We will never forget. I've appreciated your support since 2007. It was a truly AMAZING ride. Blogging I learned a lot, made some money and built a network of thousands, online and off. A special shout-out goes out to my local fashion community for all their love. You came through and helped the FCF team pull-off our big charity event, Denver Paint the Runway. Thank you. That was good times and I was honored to be named one of Westword's top 100 Colorado Creatives.
And, thanks even more for the kudos.
"She does such a great job keeping her finger on the pulse of the industry! Love her stuff!"
Grace Martin
"Working for FCF has helped me build my work as a fashion journalist and blogger, and I love the opportunity. Through working events, I've met the most amazing people in the Denver Fashion scene!"
Serah Styles
"First Class Fashionista always does such a great job and is always so supportive at our events! #Ladieslounge was incredible and having Lonza be there and First Class Fashionista as our Social Media sponsor really helped push this event and expose it to a much broader range of women! We are so thankful!!! Thank you!!"
L'Erin Stortz
"First Class Fashionista has been such an amazing support for our WordLove tour here in Denver… Not to mention the support of our local fashion industry! Marketing and social media went above all expectations!"
Brandi Shigley
"Thank you so much for your participation in Whiteout. We are beyond thrilled with the outcome of the event and couldn't have done it without you. Thank you for your tireless promotion. Your overall energy helped maintain the wonderful vibe of the event. I can't thank you enough. I hope we get to work together soon."
Jenny Baker-Strasburg
"Love Love Love working with First Class!!!! :))"
Marissa Lundeen
"I am extremely proud of the team over at FCF!"
Patrick Dennis
"Thanks for your support, shedding light, and giving a voice to our high fashion talents in Denver! We appreciate it!!"
Deb Henriksen
"First Class Fashionista has been such a huge support to the fashion community and gives everything she does her all! We love her for her continued support and effort!"
XOXO Rachel Marie Hurst
So what's next? I'm thinking health and fitness related posts with a little fashion in the mix. Until then, let's stay connected! Okay? Follow me on Instagram here: https://www.instagram.com/firstclassfashionista. See you there my blogosphere friends.

I have just learned how to drive a manual vehicle and I wanted to document my experience to help others who might be in the same predicament.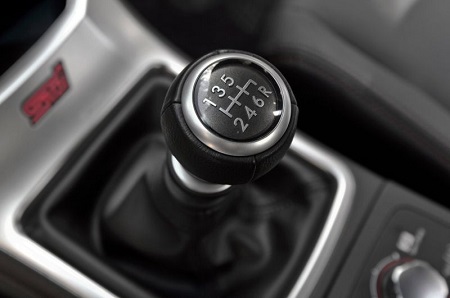 Day 1: I needed to find an open parking lot to test out my new manual transmission car. The best place my boyfriend and I found on day 1 was at Heritage Square in Golden, CO.
How to start the car: In my car you hold down the brake and put your foot all the way down on the clutch and turn the key. At this point you still have your foot all the way down on the clutch, then shift the car into neutral (this will be the middle part of the shifter box). You must keep your foot on the break when the car is in neutral, or else the car will move forward…or backward depending on gravity.
How to drive the car in 1st gear: When you go to put the car into 1st gear, put your foot all the way down on the clutch, make sure the shifter is in neutral (which means you can move it from left to right). Then put the shifter into 1st gear, now you are going to release the clutch and apply smooth pressure to the gas.
When learning this step you might want to pulse your foot on the clutch and gas pedal, but that will make the car jolt back and forth and eventually die. Instead, you should release the clutch and apply pressure to the gas pedal in one smooth action. Also another tip, when releasing the clutch and applying pressure to the gas pedal, don't re-apply pressure to the clutch…you have to be committed when putting your car into 1st gear from neutral.
How to stop the car: This is one of the most important steps; you are going to have to stop your car many times during your drives. With an automatic car it is simple, you press on the break. With a manual car there are a few steps that lead into one smooth action. It doesn't matter what gear you are in, in order to stop the car you are going to press all the way down on the clutch, then ease down on the break and put the shifter into neutral. At this point the car is in neutral and you do not need to have your foot all the way down or even on the clutch. This is a very smooth movement and with much practice you will become more comfortable stopping your vehicle.
Day 2: How to shift the car into another gear: At this point you are driving the car in first gear, once the RPM gage is between 2-3 (depends on the car) and the car is starting to reeve higher (a noise that sounds like the car is working harder than it should) you will want to shift the car into the next higher gear. You're going to want to keep the car going at that high speed before you shift, press the clutch all the way down and move the shifter into the next higher gear…after shifting you'll want to ease off the clutch (ease off faster than you would when making the car go from a stop to 1st gear) and depending on how fast you're going you will need to press on the gas.
Shifting from a higher gear into a lower gear: You will need to shift your car into a lower gear when the RPM gage begins to do down to 1.5…if your RPM gage goes below 1 your car will die. When shifting from a higher gear into a lower gear, you will have the clutch pressed all the way down to shift the gear; once the car is shifted, instead of pressing on the gas; you need to let off the clutch and you might need tap on the break.
Note: It is better on your breaks to down shift rather than putting the car in neutral and breaking, but always put the car in neutral if you need to stop in a hurry. Putting the car into a lower gear to slow down is something you will do more when you are a more experienced manual driver; starting off you will probably put the car in neutral quite a bit to slow down.
I hope this article will help anyone who is learning how to drive a manual transmission vehicle, if you have any further questions please comment below. As always, thank you for reading!

I'm a summer girl. I especially like wearing sundresses and cute sandals. People I know will often ask me if I dressed up to do whatever it is I'm doing that day and I am quick to say, "No". Then, I really enjoy explaining how easy it is to slip into a maxi dress when the weather is warm. Truth is, I get a little sad when it's time to say goodbye to summer but another season for fashion perks me right up.
Fall layering can be fun. I loved the way these shorts were styled at AllSaints when I visited their NYC store in August. Add a suede handbag and this look is fab for fall. So, fashionista, don't store-away your tank tops and shorts just yet.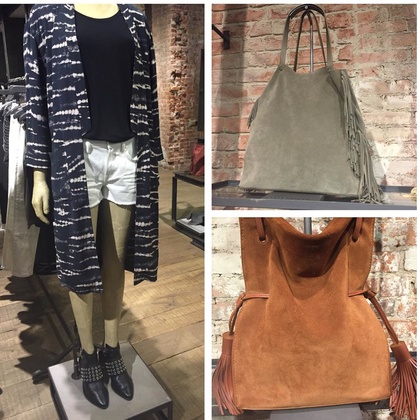 Let my favorite It Girls show you how to wear your summer basics (including maxi dresses) into fall. BTW–There's a new, surprising crop top trend to watch. Click the FULL STORY arrow below.
Check out It Girl–Approved Ways to Wear Summer Basics Into Fall

by FCFashionista at Mode
This post is sponsored by Mode, where stories inform and inspire.

I've been blogging since 2007 and have yet to attend one of the Fashion Week shows in New York. Why? Well, I've been busy blogging about Denver Fashion, my local fashion community. I like to say fashion for a good cause is my real passion and supporting local Denver designers is my love affair. However, after seven years of attending and covering a good number of runway shows in town, I'm currently on break (since 2014). I'm letting the new bloggers and other media have at it for now. I like supporting local but it's really a lot of work, mostly unpaid too. I blogged, managed writers, did photography—To our credit, First Class Fashionista is known for producing quality work and nothing less. We even produced a charity fashion show called Denver Paint the Runway. Read our glowing reviews on Facebook here. Toot, toot goes the horn, lol. I hope you don't mind. I really enjoy my own sense of humor. Blogging should be fun, right? I'm getting back to the basics.
So I am on hiatus from attending Denver fashion shows and thinking about how to get into the best shows at NYFW. You know, the shows we've been writing about all these years here! If you are a designer, publication or Fashion Week PR contact, feel free to shoot me an invite. I already have a place to stay because my daughter goes to school and works in the city and I can book a flight easy. I just need to get invited.
Now, fashionista, you and I both know we can't wait around to get invited to shows, so I've rounded up some of the best advice on how to get into the best ones. Remember timeliness is uber important. Start reaching out six to eight weeks in advance. Click the viewer below for tips on how to write a letter to request an invite, what to title your email's subject line and much, much more.
Check out How to Get Invited to the Best Shows at #NYFW

by FCFashionista at Mode
This post is sponsored by Mode, where stories inform and inspire.

As we near mid-August, we all know what is coming up…BACK TO SCHOOL. Although budget may be a concern for some of us, this still may be an exciting time if you're a parent–Just think MORE FREE TIME. If you're the one going back to school, we realize you may not be as excited as mom and dad. At least we at First Class Fashionista have some really great fashion finds for girls and boys to go back in STYLE! And, our items have been carefully curated to meet every price point.
Girls Fashion:
Shirts: Graphic print, Cami style, Swing style, and the Classic Button Down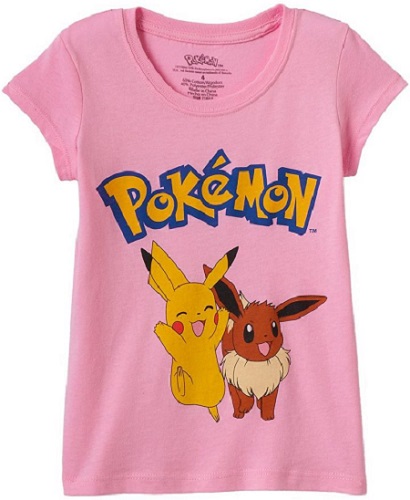 Pokemon Pikachu tee available at Kohl's.
Skirts: Hi-lo, Flared Uniform Skorts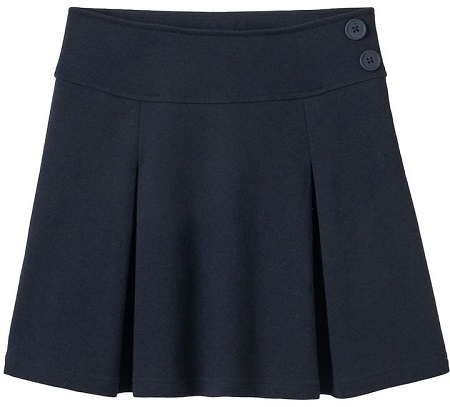 Girls Pleated Uniform Skort in navy available at Kohl's and more skirts at FCF.
Dresses: Fit and flare, trapeze, high neck, denim, cinched waist, corduroy, sweater knit swing, and shark bite hem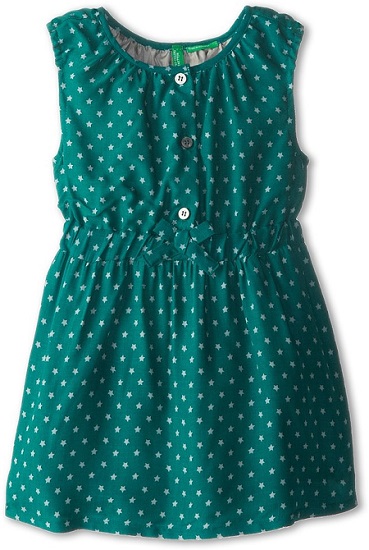 United Colors of Benetton Kids Dress available at 6pm.com
Prints/Patterns: Floral print, Houndstooth, and plaid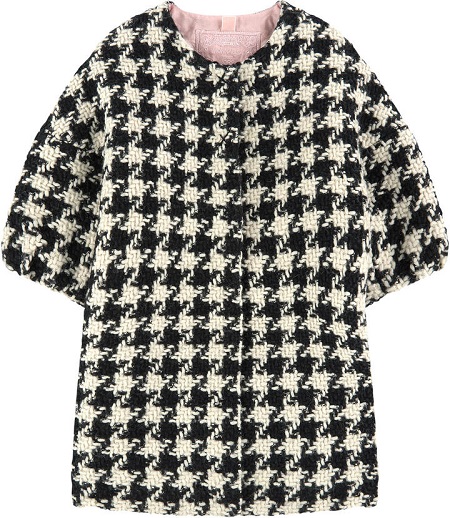 Girls Houndstooth Printed Coat available at Melijoe and pre-owned sale at FCF.
Styles: Military, girlie "Princess", dropped waist lines, collars, puffy sleeves, eye-let trim, tie front, lace-yoke, smocked, embroidered, pin tucked, braided shoulder straps, gathered necklines, and ruffled tops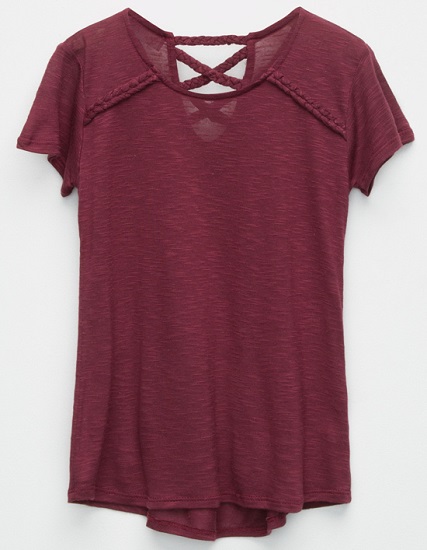 Full Tilt Braided Girls Tee available at Tilly's.
Accessories: Matching headbands to dress prints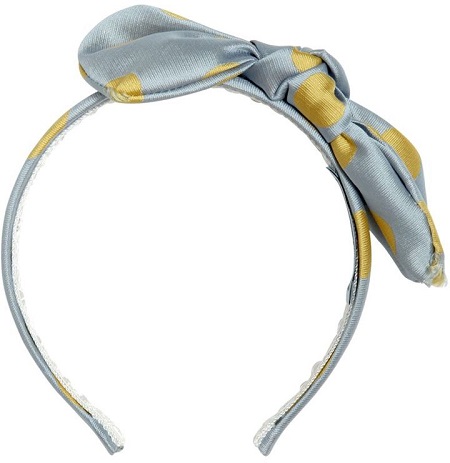 Silk Mikado Blend Jacquard Headband available at Luisaviaroma and more headbands at FCF here.
Boys Fashion for Back to School:
Shirts: Western collared shirts, oxford, and poplin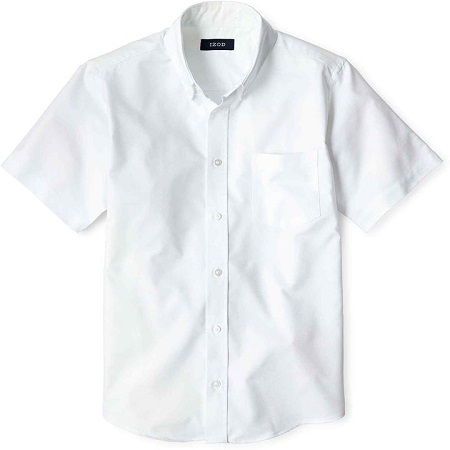 Boy's IZOD Oxford Shirt available at JCPenny. More Izod shirts at FCF here.
Poplin Shirt: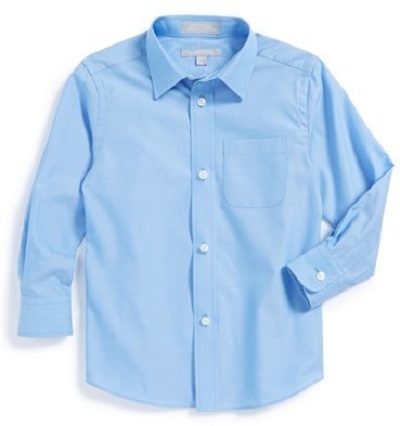 Boy's Poplin Dress Shirts available at FCF.
Shorts: Cargo shorts, Stanton Chino's, pull-on Chino's, and Dock short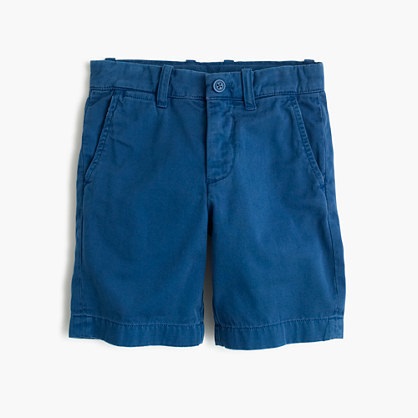 Boy's Stanton Short available at J.Crew. More J.Crew for boys at FCF.
Jeans: Skinny, loose boot-cut, straight, and loose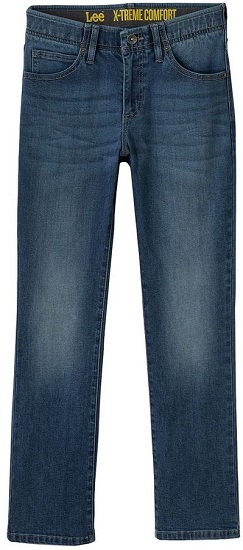 Boy's Lee Xtreme Comfort Slim-Fit Straight Leg Jeans available at Kohl's. More Lee jeans for boys at FCF.
Jackets: Suede collared, double breasted, jean, quilted bomber, frost-free puffer vests, hooded tech parka, and Sherpa-lined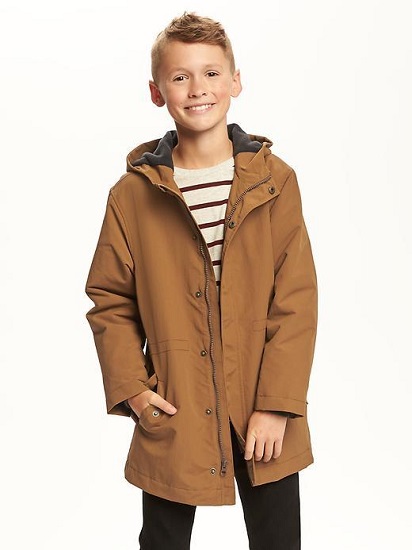 Boy's Parka available at Old Navy.
Print: Plaid, abstract, tropical, and polka-dot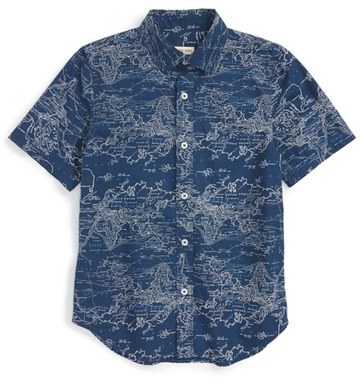 Boy's Tucker + Tate Print Woven Shirt available at Nordstrom and Dot Print available at FCF.
Styles: Color blocking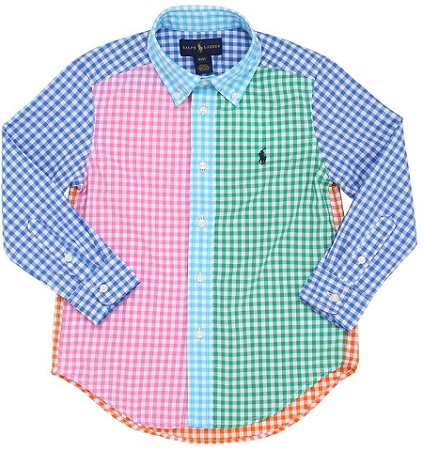 Boy's Ralph Lauren Oxford Button Down shirt available at Luisaviaroma and more designer shirts at FCF .
We at FCF hope these fashion trends help your little one go back to school in style and feeling confident. As always, thank you for reading!

It sounded like a lot of fun so, you know me, I was in. On July 30th, I drove an hour to be a part of the first-ever "Show Us How You Southlands" VIP blogger event and $100 shopping spree challenge at Southlands Mall. Hey, well, what fashionista do you know passes up the chance to score a new outfit and show it off, too?! When I arrived, I was greeted by hosts Joyce and Megan. They were both very friendly and welcoming–AND, they had gift bags for us.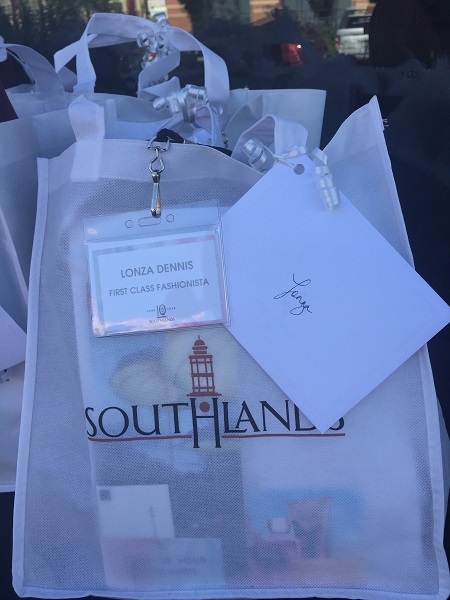 The event started at 10am. We filled up on complimentary coffee and baked goods at Legends Coffee, which is owned by Jacob & Tabitha Wickline. After breakfast, Joyce and Megan told us about Southlands. The mall will be celebrating its 10th anniversary on October 8th. I like that it has a really good mix of national retailers and locally owned boutiques and shops. What's more? I'm really impressed with Southlands' role in their community. It's a place where people not only go to shop and eat, they get to hang out with their neighbors at fun events. Families can enjoy free movies, concerts, festivals and more.
Now on to the challenge. All of the participating bloggers were given a $100 Southlands gift card and exactly two hours to shop. Wish me luck! The blogger who can "Show Us How You Southlands" the best will receive an additional $250 Southlands gift card and the opportunity to take over the mall's social media channels for a weekend…This day ended with a beautiful rooftop patio luncheon catered by restaurants like Bad Daddy's, Buffalo Wild Wings, McAlister's, McCabes, Noodles & Company and Which Wich–Then, we had one week to submit our blog posts!
My 'Show Us How You Southlands' Look
As I am writing this, I'm sitting in the airport on the way to New York City to see my daughter. She's currently on break from college and only works a half a day, so it will be an exciting time to catch up and do "girly" things like more shopping. So, with my $100 gift card, I put together an outfit for my NYC trip. I definitely wanted to try to rock the "Show Us How You Southlands" challenge, but traveling in something comfortable was equally important to me. I also wanted to get an outfit I would enjoy wearing again and again, and that's what I got.
Before going to the airport, I met my husband at the Marriott for lunch and a photo opp to show you my look from New York & Company at Southlands. The pretty green heels and all of the accessories are included; except the clutch. The clutch is from Charming Charlie. I spent a total of $76 bucks and some change at New York & Company and $22 at Charming Charlie. Can you believe it? New York & Company was having an amazing, store-wide sale of 50% off everything!!!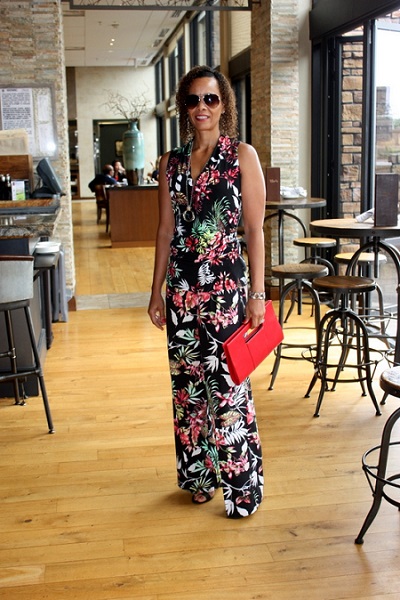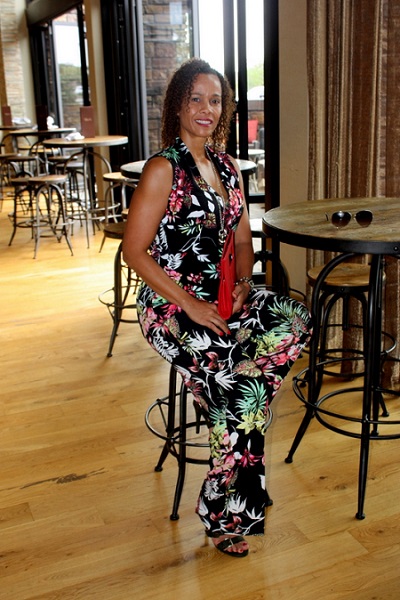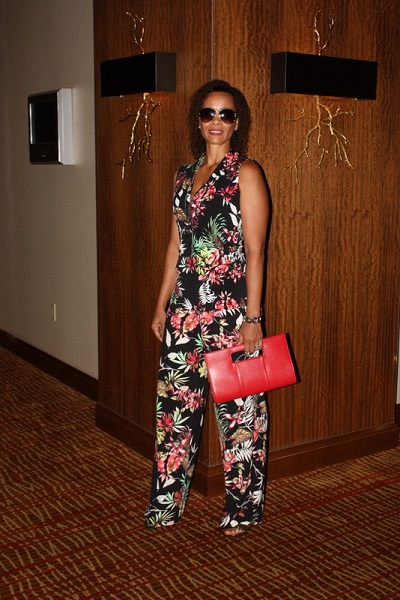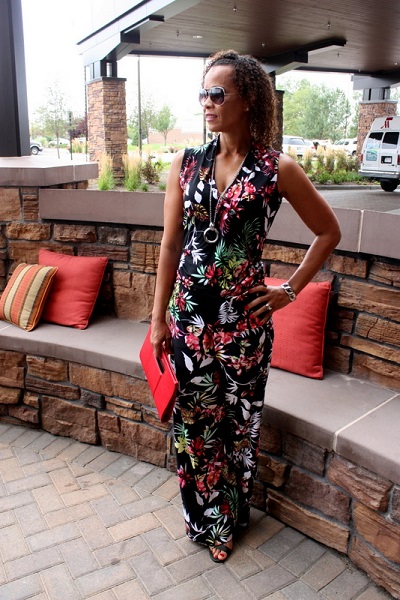 Then it was time to say goodbye…After a few more pics, of course. Shout out to everyone who helped organize and execute this blogger event and challenge. Joyce and Megan, thanks bunches. It was a huge success! I'm out.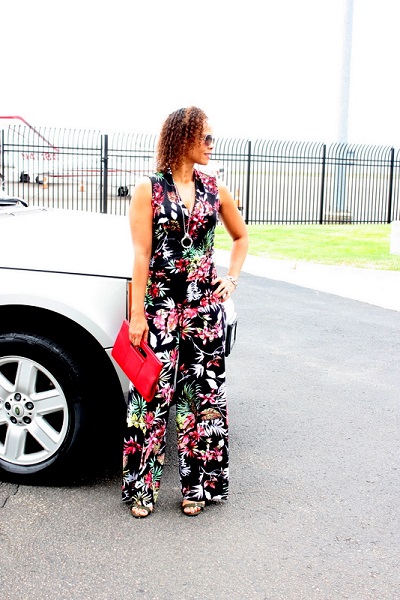 Sometime later, my pup and I made it to NYC and I've been getting a lot of compliments on my look! Traveling in style is How I Southlands.