Did you know trainers can differ in their coaching style, technique and delivery? Are you looking for a drill sergeant or a cheerleader? For example, will getting yelled at to go harder, go faster work for you?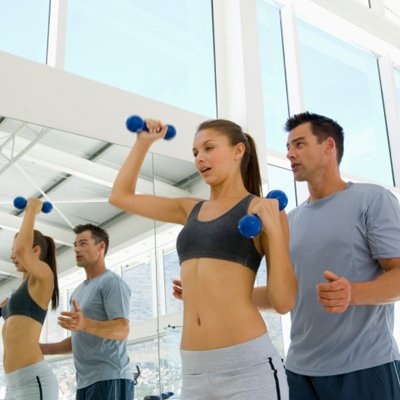 This post was inspired by NBC's Biggest Loser. I've been DVR-ing and tuning into to a lot of shows about fitness since I became a BodyPump instructor recently. One of the women on the show said her trainer wasn't working out for her because "he's the drill sergeant type". Some people respond better to coaching that's encouraging, but not in your face; while others need the extra, in your face, motivation.
Honestly, the best fitness instructor I've ever had was a "no excuses, get to it and don't stop" coach. Don't even try to stop to fix your clothes or hair while working with this guy. In this trainer's group classes he would say things like, "Do this now and you won't need anyone to wipe your butts later." Ooh, right? Well, someone would ultimately get offended and go tell. The way he did things never changed. His classes and personal training schedule was always full for a reason. He expected results and got results. Not saying a trainer with a more nurturing, positive reinforcement attitude won't get you where you want to be, this just worked for me. I lost 25 lbs in only 3 months. You just have to know what motivates you and what type of training style will keep you going, especially when the going gets tough.
For you, our valued First Class Fashionista readers, here are a few tips I rounded up on how to choose the best personal trainer, just for YOU! Click the "Full Story" arrow below.
Check out How to Choose the Best Personal Trainer for You

by FCFashionista at Mode
This super healthy post is sponsored by Mode.com, where stories inspire.